Dr. Farzad Hagayegi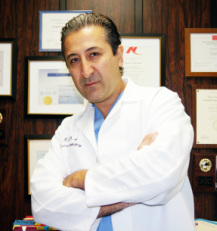 is an honor graduate of the Boston University School of Dental Medicine. His over 14 years of experience in General Dentistry is supplemented by his teaching experience as a Clinical Assistant Professor at Boston University's School Dental Medicine in Removable Prosthodontics from 2001 to present.
---
Dr. Sherry Soleymani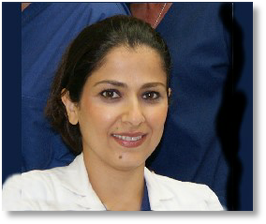 Is a graduate of the Boston University School of Dental Medicine with Cum Laude honors. Her background includes 10 years in biological research and cancer at Brigham and Woman's Hospital. Her vast experience in public health and patient education adds to the uniqueness of this practice.
---
---
Park Avenue Dental
opened its doors in 1975 and has been serving the dental needs of patients with utmost care and quality ever since. Dr. Hagayegi and his wife, Dr. Sherry Soleymani have strive to sustain the legacy since the change of ownership in 2004. Dr. Farzad Hagayegi relocated from Northgate Dental on Broadway in Revere. This relocation was accompanied by a large number of loyal patients which added drastically to the pre-existing volume of patients at Park Avenue Dental Associates. Additionally word of this team's expertise and care quickly spread necessitating a major increase in the staff level while always maintaining the compassionate, caring environment which is the hallmark of the practice. This husband/wife team along with a number of highly trained hygienists and an endodontist bring their deep knowledge of the latest techniques, equipment and material in the field of dental medicine to the practice, making Park Avenue Dental Associates unique in the treatment of Children and Adults.
---